Astrology; What You Need to Know – with Adam Leonard
Hi, I am Adam Leonard. I have been a psychic astrologer for many years. This blog is designed to give you an introduction to astrology from my perspective.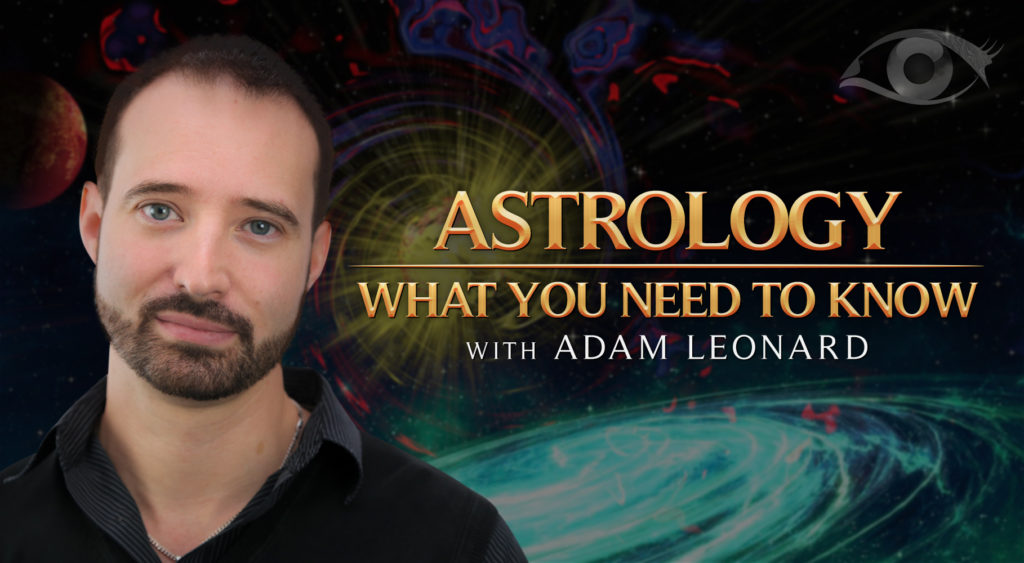 Getting to Know the Stars
Many people are aware of the question "What is your star sign?". Most of us have at least a basic understanding of some of the traits associated with star signs. This is mainly due to reading magazine horoscope columns. However, horoscope columns often only deal with basic understandings of star signs. This is because they only focus on the 'Sun' sign. It represents what an individual consciously aspires to be. Therefore what they are giving to the world.
Although this will give a broad understanding of someone's personality, it is only the tip of the iceberg. Not every Libra is the same after all. Let us use Libra as an example. They consciously aspire to be seen as those who cultivate peace and cooperation. They do this through balanced evaluation. But if they have Moon in Aries, they may subconsciously desire to bond with others. They may feel emotionally alive.
One possible outcome of this alignment could be an individual. One that tends to attract themselves to blunt, feisty, competitive people to enjoy the thrill of the fight. But then be consciously driven to cultivate peace and cooperation. Possibly due to not wanting to be seen as someone who upsets people and creates discord. This is only the interaction between someone's Sun and Moon. There are many other personality traits and combinations. These then make up an individual's personality.
Star Signs and Their Approach to Life
There are many planets, asteroids and celestial bodies. This gives each one a uniquely different expression. Consequently, this allows a myriad of possible combinations. Giving each one a uniquely different expression and allowing for a myriad of possible combinations. A brief breakdown of the star signs and the inner and outer planets are detailed below:
Aries: driven, dynamic, and competitive.
Taurus: grounded, practical, and indulgent.
Gemini: social, witty, and adaptable.
Cancer: protective, caring, sensitive.
Leo: creative, expressive, playful.
Virgo: organised, clean, and precise.
Libra: diplomatic, calm, and cooperative.
Scorpio: intense, determined, and resourceful.
Sagittarius: adventurous, open-minded, and philosophical.
Capricorn: pioneering, pragmatic, hard-working.
Aquarius: logical, unconventional, and innovative.
Pisces: compassionate, creative, and idealistic.
Personal Traits of the Inner Planets
Sun: One's conscious aspiration, creativity, and enthusiasm.
Moon: One's subconscious approach to digesting emotions. Also, emotional needs and bonding style.
Mercury: One's intellectual, perceptive, and communicative preferences.
Venus: How and what one loves and indulges in for pleasure.
Mars: One's physical energy, sexual drive, approach to challenge, and self-improvement.
 Universal Truths of the Outer Planets
Jupiter: How one believes society should discover, grow, and coexist.
Saturn: How one believes we should evaluate effectiveness. Additionally, structure and control outcomes.
Uranus: How one believes innovation and freedom of expression should be.
Neptune: How one believes we should dissolve boundaries and heal as a society.
Pluto: How we should eliminate the weak and evolve as a human race.
Planets in a Sign
You will likely read the description of your star sign and think that it does not truly reflect who you are. You may even relate more to the other signs. This is very common and happens because you may have many planets in another sign. Using myself as an example below. As you can see, there is a lot of variety!
Sun in Libra.
Moon in Aquarius.
Mercury in Scorpio.
Venus in Sagittarius.
Mars in Leo.
Jupiter in Libra.
Saturn in Libra.
Uranus in Scorpio.
Neptune in Sagittarius.
Pluto in Libra.
Your Astrological Makeup
Budding astrologers! See if you can figure out what kind of person I am. Do this just by using the information I have included above! If you want to figure out what signs your planets fall under you can speak to myself or one our astrologers. Give them the date, time and the place you were born, they can, of course, draw up a birth chart and look at your aspects. These days, there are of course computer programmes that create these in moments. The interpretation of the birth chart is, however, quite complex. Most computer programmes will give you a standard print out. This does not take into consideration all your aspects and what they mean. In many cases, they can be quite confusing.
Your ascendant can also be looked at and is important since, in astrology, this dictates how the outside world sees you; the image you project to the world. Then the complex part begins. Depending on where the planets fall and into which houses, there can be complementary elements or conflictual aspects. For example, two planets that are opposite each other and oppose one another can show conflictual aspects in a certain area. You will also have conjunctions and favourable placements that are complementary to one another.
Call an Astrologer 
Once your birth chart has been analysed, an astrologer can then look at your aspects going forwards, according to the movement of the planets. Astrology can, therefore, look at your past, your present and of course your future. Once you have this knowledge and you recognise certain traits about yourself, you can, as a result, use them to your best advantage. As well as this, any bad points can be worked on. But the first step to all of this is recognition.
To investigate your birth chart or to get an astrological reading, select your astrologer from our fabulous team;  http://psychictoday.uk/readers/astrology
Alternatively, you can contact me. I can do it for you and give you my interpretation. Please click the link here;  https://psychictoday.uk/reader/4695/adam-leonard
More to Follow
There is, of course, much more to astrology than what I have written here. There are interplanetary aspects, houses, transit aspects and many more. The next thing I plan to write about is planetary transits. That will include which are the current positions of the planets in the sky right now. And, more importantly, how they affect us. I plan to do this every month, like an in-depth horoscope. If you liked what I have written here then keep an eye out for the next edition.
Kind regards,
Adam Leonard.
Connect with Adam
Adam Leonard is a compassionate and uplifting psychic. Adam has great insight and extensive astrological knowledge! With the  New Moon and Mercury Retrograde heading our way, don't miss this chance to find out what's coming in with him! He is looking forward to speaking to you and to give you a psychic reading! Contact him here: https://psychictoday.uk/reader/4695/adam-leonard