Autumnal Energy – What is it? Can You Use it?
If you've been open to the psychic world for some time, you will have heard the word energy used a lot, particularly on our Psychic Today show! But if you've just begun getting involved in the psychic world in some way, (perhaps with your first ever reading?) you are going to hear it referred to over and over. Energy is all around us. But what is it? And what is this seasons energy specifically? Let us take a closer look…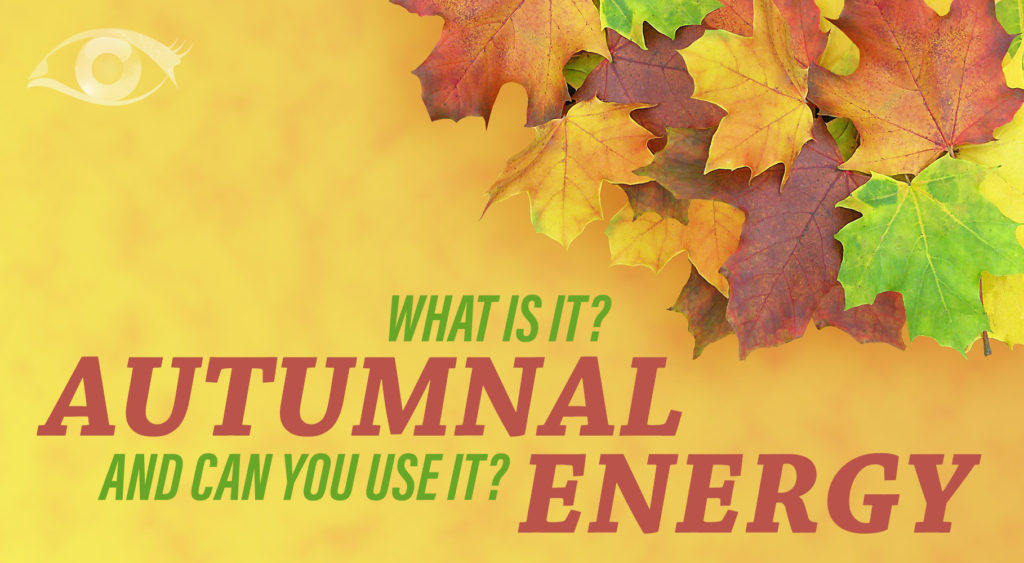 The Energy Flow
Everything is essentially energy and information.  This can mean even the office wall you could be looking vacantly at, the car being parked in the street outside, the birds singing in the trees; all just energy and information at the level of empty spaces.  We continuously identify with, personalise, and objectify what we see and know, but that doesn't alter the fact it's all just energy appearing in form.
The ancient Chinese had a word for it – Chi (pronounced Chee). This is the energy that flows through our bodies and also is the pathway that is used for the body for acupuncture points. These pathways are known as meridians, which in turn are connected to our inner body functions.
On or Off Energy
All energy is either strong and on, or weak and off. Flick a light switch, turn on any computer, and instantly you will get the point.  Whatever text or image appears on the computer screen or your phone – off and on. You too could either be energetically strong or weak to any situation or relationship.  That is what it all comes down to. All energy is in free fall, changing. There can be order or none at all.
Are we always aware of what we're energetically weak to? No, no we are not.  It is behind whatever is bothering you at that moment, but it's never what you think it is. You use strong feeling and intuition to know the reason, source, cause.  If you identify it correctly, all energy can be strengthened or deleted – instantly. You can become your own expert.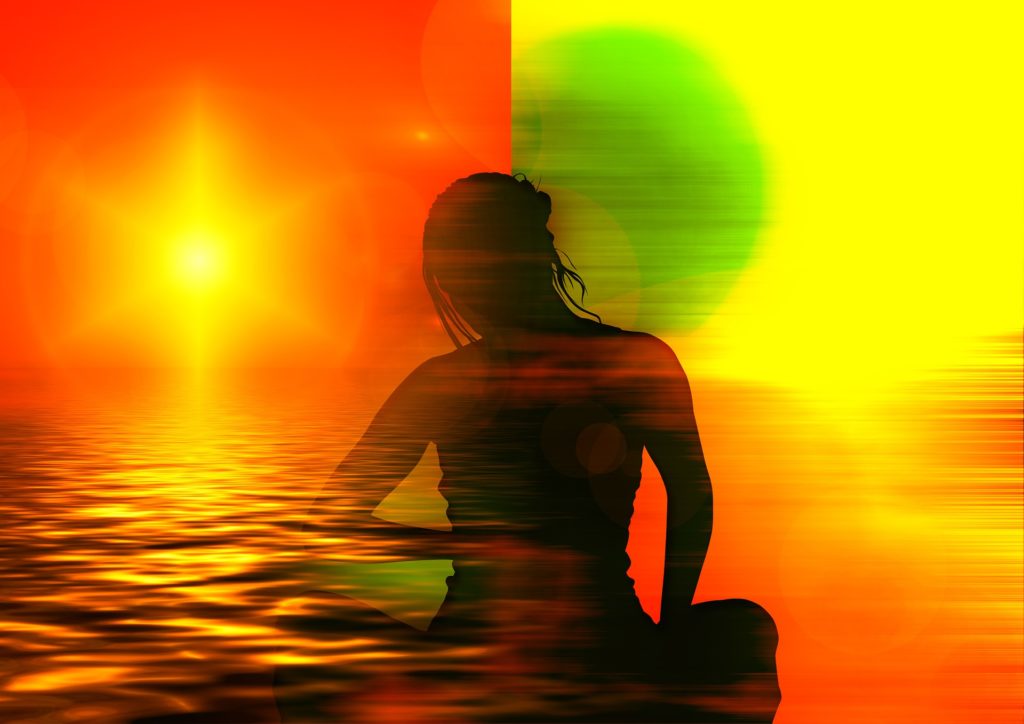 Using Sense Energy
Sensing our own energy is exciting, as is sensing the energy of those all around us. Positivity in our lives can happen when we are connecting together through communication. When you feel positive you can feel more energetic, but when feeling doubtful the opposite can happen. It can happen to us all but in order to build up our sense of energy, if we choose, it can require a bit of practice to manifest.
There is no actual physical muscle to flex in building up this energy, other than just feeling your inner emotions. This maybe is accomplished with the focusing and opening of your mind. The sense energy is working from the inside to the outside. Whatever you may feel emotional, in tandem to what you literally feel physically doubles your power of sense energy and your own personal sense of self-worth.
Seasonal Energy
The Four Seasons we have each year can sometimes dictate to us just how we are feeling. In the springtime, for instance, having a literal spring in your step after a long and cold winter does wonderful things for our own energy. That, in turn, leads to summertime with the long days and nights of (varied!) sunshine lasting longer. Also along with our sense of energy. Now we are heading into the autumn and with it, a feeling of things starting to slow down.
Use this autumnal energy to take stock of everything. It's always good to stop once and a while and self reflect on where were are on our life paths. Autumn is the perfect opportunity for us to use this energy and apply it to our lives. We are, after all, creatures of habit and as the seasons change, we change with it. Either knowingly or unknowingly our sense energy is always there for us to draw upon individually, should we need to. Guide each other by listening to ourselves first!
The Five Senses Meditation
We can enhance our sense of energy through an easy to follow meditation, that involves enhancing our own mindfulness. Using the five senses of our environment and not our current thoughts and emotions.
(5) Look around and notice five things that you can see. Take in your environment and try to pick out something you perhaps wouldn't normally notice.
(4) Next, take in four things that you can feel. Draw your attention to the texture of what you are wearing or perhaps the floor of where you are sitting.
(3) Try and notice three things that you can hear. Listen out for those noises you wouldn't normally be listening to such as birdsong from outside or the sound of appliances humming.
(2) Take in two things that you can smell. Try and draw out something that you usually would filter out of your daily life, be pleasant or not. Perhaps cooking from the kitchen or trees/flowers outside.
(1) Now finally notice something you can taste. A sip of a tea/coffee or some fruit. Perhaps even something spicy! Take in what your taste buds are telling you.
These simple steps to heighten your senses can allow you to know your energy. Being open to your own senses can enhance the world around you and for your loved ones. Take it on aboard this autumnal season, take some time to recharge yourself and for the choices you want to make moving forwards!
Love and Light xx
Download our Psychic Today Companion App now!
The Psychic Today Companion App, for all your psychic needs! If you haven't yet added it to your mobile phone, you can do so by following our links here: 
To download from the App Store click here
Or to download from Google Play click here 
To top up your credit or if you have any questions or queries, our friendly reception staff are available 8:00 am to 2:00 am GMT on 0333 335 0297. You must be over 18 years old to use this service, which is for entertainment purposes only. You must be the bill payer or have the bill payer's permission. We may send free promotional messages. 
Facebook
Text FACEBOOK and your question to 65511 for your free reading! (Usually £1 per message, max 3 messages per reply. One per person. CS: call 0333 335 0297. UK Only)