A Difficult Change For a Positive Future – By Anne Scholes
You are so much more!
Cast your mind back to the New Year celebrations, eagerly waiting for the bells to ring so that we could look forward in anticipation to so many plans. A year in which we may find love or get married, move house, change a job or career. Or enjoy an exotic holiday, buy a new car. Whatever it was, it felt tangible. It gave us hope and made us feel we really had choices in our lives, in control. The ability to move forward!
The Changing Landscape
We never envisaged the unbelievable changes that we would have to encounter. Our plans became changed, daunting decisions resulting in frustrations, loss, loneliness. Lots of other emotions which proved in some cases difficult to comprehend.
How do we survive this changing landscape? Naturally, as human beings, we are born to belong, to family, community, a club or a team. Seemingly to be divided and splintered, even alone. But amazingly what unites us is that we are all in it together.
Finding Acceptance
Acceptance is a huge ask but Acceptance is one of the key messages from the Angels. This is being able to accept that the pathway/plans we wanted may have to wait or be shelved, whilst we adapt to these changes. Those changes that have descended on us locally and globally. Perhaps to ask the question, do we really need it after all?
Acceptance is not about lying down and letting situations run away with you or letting someone walk all over you. It's something a little different. It's the ability to listen to what is being said to you, not resist, argue even be in denial of what is the reality of what is going on. To actually understand the situation and learn the lesson to change what we are really in control of. To let go of what we can't control, if we can do this, we can cultivate acceptance in our lives right now. More than ever it will help us to cope with future crises from a different perspective. Our minds will not slide into constant turmoil, not what could have, would have or should have been.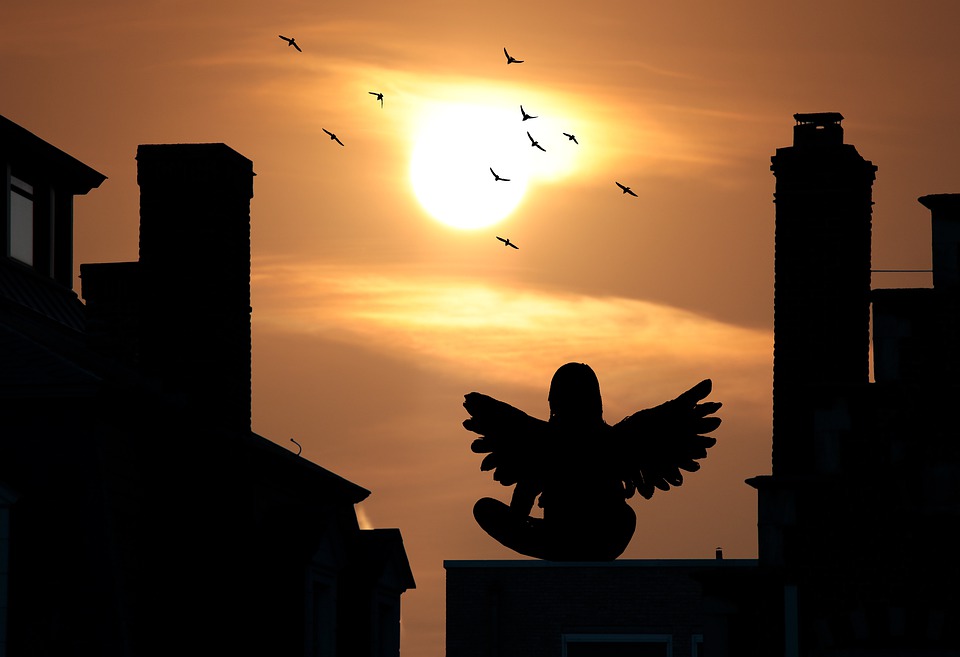 Positive Spirit
Within all of us is that amazing spirit that makes life go on. It's about opening our minds to all possibilities allowing us to grow spiritually and mentally, breaking down old thoughts and patterns that no longer serve us. To let go of the past and open our hearts and minds to the future, new ideas, new beginnings. Which in a way is what we wished for at the beginning of the new year, just not the way we desired.
What this change does is that it brings us back to that fact that you are unique, special in every way, no one can change the fact that you are important, so much more than you will ever acknowledge to yourself. Loving yourself, remember you are a divine spirit of love and beaming light in every breath you take, every beat of your open heart.
Blossom and Shine
Use this experience to blossom and shine into who you are and that you are so much part of the universe in the bigger scheme of moving into the golden spiritual age that is coming.
You are always that Star!
In love, light and Grace
Anne Scholes x
Connect with Anne
Anne Scholes is an uplifting, warm and compassionate psychic. She is looking forward to speaking to you and to give you a psychic reading! Contact her here: https://psychictoday.uk/reader/4691/anne-scholes
Download our Psychic Today Companion App now!
The Psychic Today Companion App, for all your psychic needs! If you haven't yet added it to your mobile phone yet, you can do so by following our links here: 
To download from the App Store click here
Or to download from Google Play click here 
To top up your credit or if you have any questions or queries, our friendly reception staff are available 8:00 am to 2:00 am GMT on 0333 335 0297. You must be over 18 years old to use this service, which is for entertainment purposes only. You must be the bill payer or have the bill payer's permission. We may send free promotional messages. 
Facebook
Text FACEBOOK and your question to 65511 for your free reading! (Usually £1 per message, max 3 messages per reply. One per person. CS: call 0333 335 0297. UK Only)