The Magic of the Summer Solstice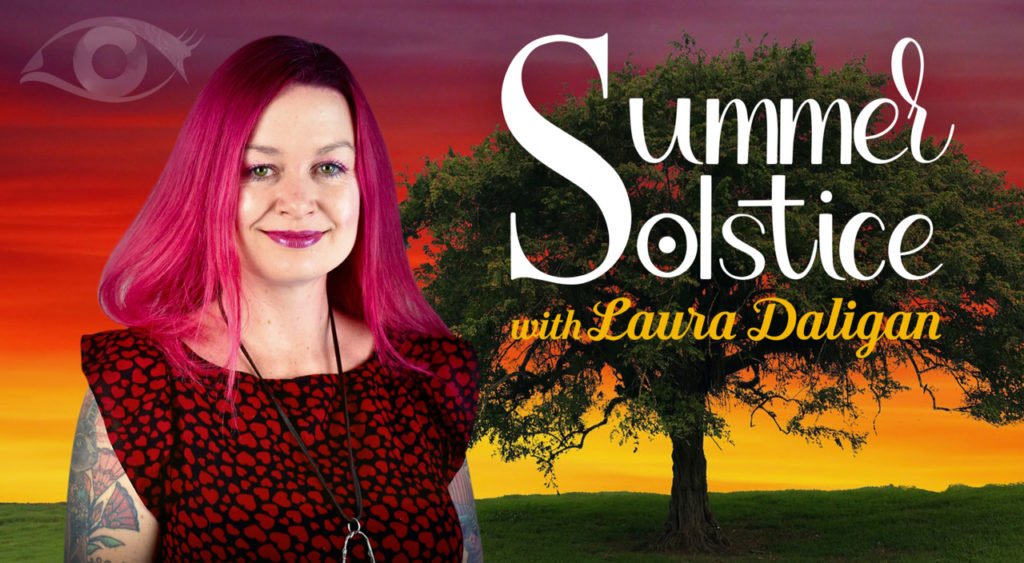 "I know a bank where the wild thyme blows,
Where oxlips and the nodding violet grows,
Quite over-canopied with luscious woodbine,
With sweet musk-roses and with eglantine."
William Shakespeare, A Midsummer Night's Dream
The Longest Day of the Year
The Summer Solstice is the longest, lightest day of the year, and a time when the sun reaches the height of its power. The days are long and beguilingly light, and it is a time for us to celebrate the hard work of the year so far. Nature is in full bloom and the seeds which slept deep in the dark winter earth have blossomed into the lush fullness of life.
Bee's hum as they busily collect pollen and nectar from the flowers, and Dragonflies dance and dart in electric colours over rivers and ponds. In the Ogham Tree Calendar, the Oak Tree rules over this part of the year, and we can find comfort and shelter from the bright sun under his soothing branches.
Midsummer
Midsummer, also known as the Summer Solstice and Litha, is a time of Faerie enchantment, magic and love. Shakespeare obviously agreed with this when he wrote his Faerie led romantic play 'A Midsummer Night's Dream.'
All festival times are powerful, but Midsummer is truly a time when the magic of the natural world can be more keenly felt. As the sun travels its longest path across the sky, it has the appearance of 'standing still' when reaching its zenith and therefore we call it the Solstice, which means 'sun standstill'.
Midsummer is the centre of the solar year, and in the sun's strongest moments we sense the shift to the waning half of the year. What goes up, must surely come down, and even though summer is only just beginning at the Solstice time, the days slowly shorten as the trees lose their springtime vibrancy.
Stonehenge
To celebrate the Solstice, wake up before dawn to greet the sun rising in the sky. Even though I struggle with early mornings, it is always a blessing to do this on both the Summer and Winter Solstices. I often go to Stonehenge, or other sacred and aligned sites to see the Sunrise, but honestly, your garden or local park is a perfect place to witness the dawning of the Sun on the longest day.
Giving Thanks
The Solstice is a day to give gratitude for what you have been blessed with thus far this year. I know this year has been extremely challenging, but that is even more reason to dig out the things you feel blessed to have in your life. Take a walk in nature if it is safe to do so, and really appreciate the land in your area. Treat yourself to a nice meal and celebrate life!
Happy Solstice everyone
Laura Daligan
Laura Daligan is known for her insightful readings, compassionate style and giving nature. She's also an inspirational colour healer, using her natural artistic skills to help people find the right colours for their wardrobes, homes and personal style. She makes regular appearances on Psychic Today. Laura would love to give you a psychic reading too! Contact her here: https://psychictoday.uk/reader/4775/laura-daligan