The Psychic Today Companion App – From 10th October 2019
The new Psychic Today App is here! It's completely FREE and made with you in mind! Whichever way you like to watch our Psychics on the show and to interact with them, you can do it via this new App! And what's more, to thank you for downloading it, we are going to be giving you some very special APP EXCLUSIVE OFFERS!  Not just one offer but LOADS in the days to come!
WHAT'S IN THE APP?
Watch our Top Psychics on our live shows from your mobile phone, where you want, when you want. Call your favourite psychics, text them, or get your reading by instant messenger. And what's more, when you top up via the App, you can use your credit any way you like to connect with your chosen psychic, by phone, text or I.M. as you please! Browsing your preferred psychics has also never been easier!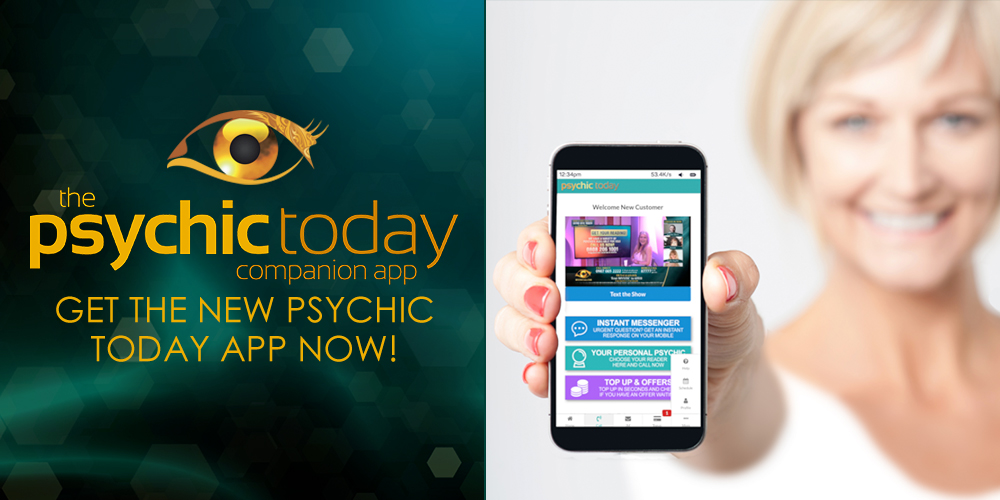 YOUR APP EXCLUSIVE OFFERS
From today onwards, download our brand new App and get your very own APP EXCLUSIVE OFFERS! Special offer codes that give you up to 33% off your readings! But hurry, as these special offers are for the first people who download the app before the end of this coming weekend!
HOW DO I GET THE APP?
Just go to your App Store or Google Play, type in Psychic Today and download the App you will see with the Psychic Today golden eye! Enjoy your brand new Psychic Today App!