The Full Pink Moon – 19th April 2019
Look to the skies this weekend for a full pink moon. In the UK, the Earth's lunar satellite will reach its Full Moon phase at around 12.12 pm. Though this will happen a whole eight hours before the Moon rises for the evening. Those keen stargazers will not be able to see the Full April Pink Moon until after 8.05 pm.
In spite of it's given title, the moon will not be turning pink! That originates from being named after pink wildflowers, which appear in the United States and Canada in early springtime. Also it is called an Egg Moon, in accordance with springtime egg-laying season. In some coastal tribes, they refer to it as a Fish Moon.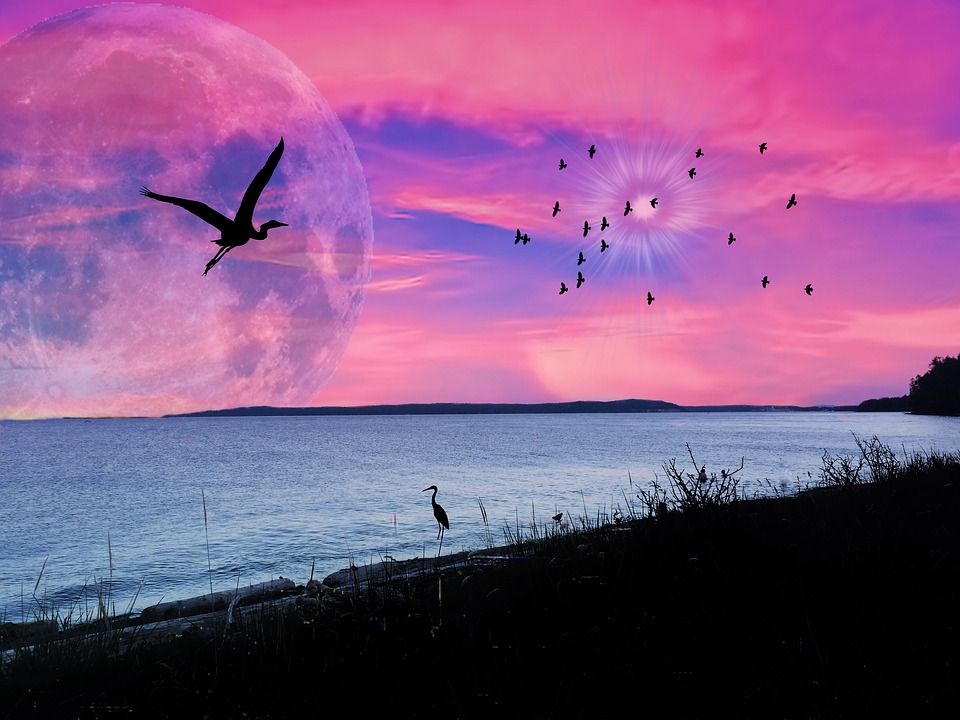 Astrological Influences
The moon appears in the sign of Libra, which is it is our second moon in Libra this Aries season.
Full moons represent the energetic peak of the month, when our intuition is on high. In Libra, this Moon takes on a romantic twist; ruled by Venus, this is a sign that's all about collaboration, romance and pleasure.
Full moons also have another significance, no matter what sign they appear in. Full moons represent the end of a cycle and completion, and this feels especially true for our second full moon. Libra is a romantic at heart and let's us get closer. We can use this Full Pink Moon to do just that.

Elements for your Pink Moon
The Colour: Pink 
The Crystals: Merlinite, Rhodochrosite & Selenite 
The Flowers: Cherry Blossoms & Bluebell
The Element: Earth, Air, Water & Fire
The Power Animal: Buffalo 
Thank You for Reading
The Flower Moon will be heading this way in May! In the mean time, have a fantastic Easter and Bank Holiday weekend!
Until then,
Love and Light X
Mystic Call is your one stop shop, for your psychic needs!
To top up your Tarot Tokens or if you have any questions or queries, our friendly reception staff are available 8:00 am to 3:00 am GMT on 0333 335 0297 . You must be over 18 years old to use this service which is for entertainment purposes only. You must be the bill payer or have the bill payer's permission. We may send free promotional messages. 
If you would like a reading, we have a wide variety of psychics available to guide you. To see who is online, please visit our website via this link – www.mysticcall.com