Chinese New Year 2019 – The Year of the Pig
What date is the Chinese New Year 2019?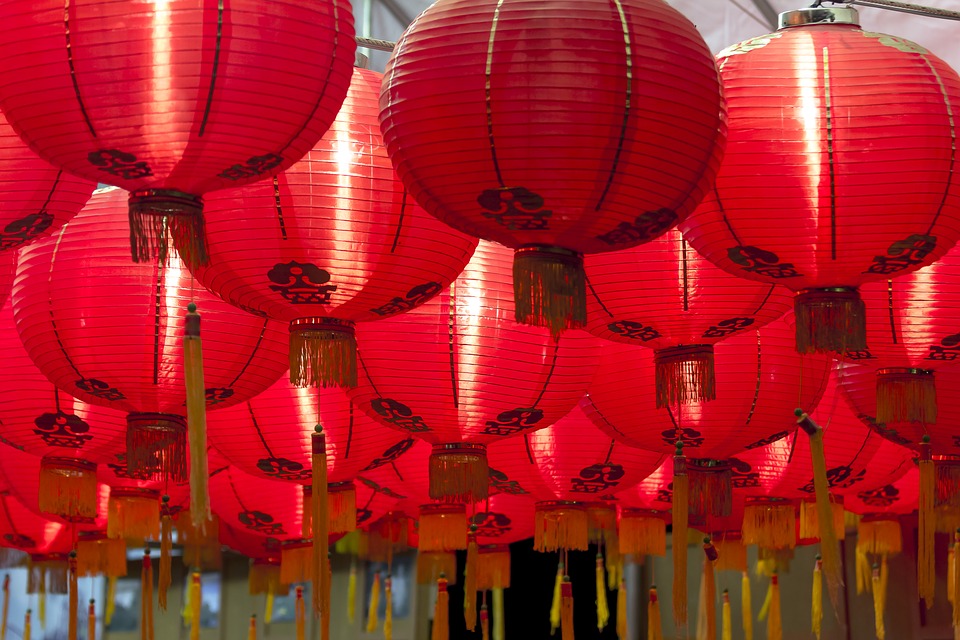 How do people celebrate the Chinese New Year?
The world celebrations are an explosion of light and sound, involving the ringing of bells, lighting firecrackers and watching traditional lion dances.
Chinese families gather together for a reunion dinner on New Year's Eve. They clean their houses to sweep away bad fortune on New Year's Day.
An old tradition that children enjoy involves red envelopes stuffed with 'lucky money' alongside positive wishes.
Most teenagers now have red envelope apps, so their relatives can transfer gifts for the digital age.
 
Which animal features for 2019?
2019 is the Year of the Pig.
Chinese zodiac moves in a 12-year cycle, and those born in 1959, 1971, 1983, 1995, 2007, and 2019 are also known as Pigs.
According to the Asian astrology, your year of birth – and the animal that represents it – determines a lot about your personality traits.
Those born in the Year of the Pig think logically and are, possibly, able to fix whatever problem they're in. They may not be good communicators, but they're kind and able to provide for their loved ones. Perhaps the only obvious fault is that they lose their temper easily.
Which Chinese zodiac animal are you?
The Chinese animal zodiac, or shengxiao (/shnng-sshyaoww/ 'born resembling'), is a cycle of 12 years that repeats, with each year being represented by an animal and its reputed attributes. The animal changes at the beginning of the Chinese New Year.
Those born in January and February take care: Chinese (Lunar) New Year moves between 21st January and February 20th. If you were born in January or February, check whether your birth date falls before or after Chinese New Year to know what your Chinese zodiac year is.
What do the Chinese New Year animals represent?
Dog – Lovely, honest, prudent.
Pig – Compassionate, generous, diligent.
Rat – Quick-witted, resourceful, versatile, kind.
Ox – Diligent, dependable, strong, determined.
Tiger – Brave, confident, competitive.
Rabbit (or Hare) – Quiet, elegant, kind, responsible.
Dragon – Confident, intelligent, enthusiastic.
Snake – Enigmatic, intelligent, wise.
Horse – Animated, active, energetic.
Goat (or Ram) – Calm, gentle, sympathetic.
Monkey – Sharp, smart, curiosity.
Rooster – Observant, hardworking, courageous.
The Dog, Pig, Ox, Horse, Goat (or Ram) and Rooster, are six of the main domestic animals. Also beloved by the Chinese are Rat, Tiger, Rabbit, Dragon, Snake and Monkey. The definition of yin or the yang of the animals is based on the odd or even number of their claws (or toes, hoofs). The animals are then arranged in an alternating (complementary) yin-yang sequence.
Usually an animal has the same number of claws on its front and rear legs. However the rat has four toes on its fore legs and five on its hind legs. There is an old saying that goes, "a thing is valued in proportion to its rarity", so it makes the Rat rank first of the 12 zodiac animals. It uniquely combines the attributes of odd (yang) and even (yin). 4 + 5 = 9, and yang is dominant, so the Rat is classified as odd (yang) overall.
They were then arranged into an alternating Yin and Yang sequence.
Best foot forward for this year!
Whatever your Chinese sign is, we wish you all the very best for the Chinese Year of the Pig!
Mystic Call is your one stop shop, for your psychic needs!
To top up your Tarot Tokens or if you have any questions or queries, our friendly reception staff are available 8:00 am to 3:00 am GMT on 0333 335 0297 . You must be over 18 years old to use this service which is for entertainment purposes only. You must be the bill payer or have the bill payer's permission. We may send free promotional messages.