Winter Solstice – 21st December 2018
The Winter Solstice this year falls on Friday, 21st December 2018. The exact time that the solstice commences in the UK will be 22:23. It marks the shortest day and longest night, which means it will slowly be getting lighter again. Slowly but surely! Be sure to keep warm out there.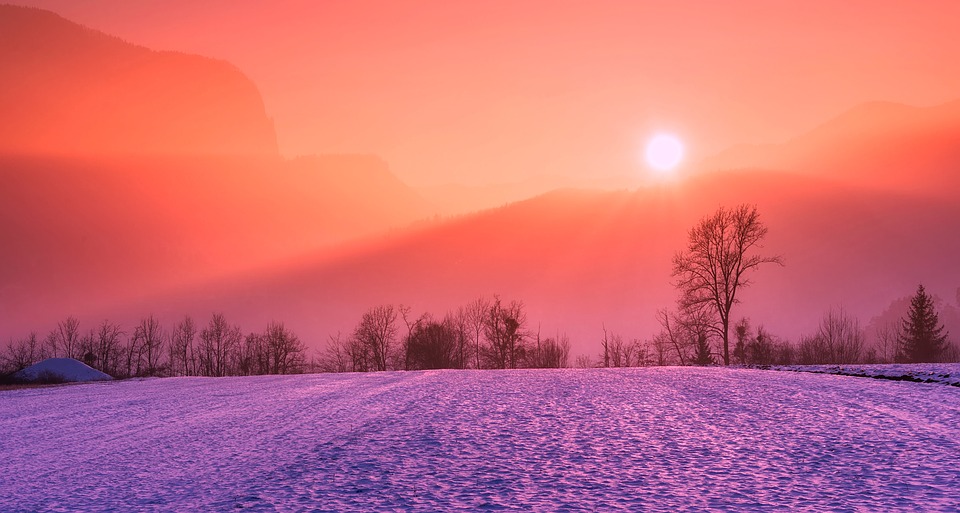 What is the Winter Solstice?
The winter solstice will mark a transition period where the days begin getting longer in the Northern Hemisphere and shorter in the Southern Hemisphere. The evening of the winter solstice will be the longest of the year for the Northern Hemisphere. This is because Earth's poles create a maximum tilt away from the Sun in the Northern Hemisphere and maximum tilt toward the Sun in the Southern Hemisphere.
Additionally, the Winter Solstice is our shortest day of the year: actually, when there is the shortest amount of time between sunrise and sunset. This typically occurs between December 21-22nd. This was originally a time when people celebrated the transitioning from winter into spring. In parts of Northern Europe, you had Yule, whereas in the Eastern parts of Europe, it is called Koleda.
The Cold Moon / The Long Night Moon 
The 2018 winter solstice will be accompanied by the Cold Moon or the Long Night Moon. The names originate from the Native Americans, who used to mark December's full Moon as the beginning of the coldest part of the year. Also, the Long Night Moon is named after the longest night of the year on the winter solstice.
How often do these events coincide, where the winter solstice is adorned by a full moon? The last time it occurred was in 2010 and the next event will not be until 2094! On December 21st you will also be able to see Mercury and Jupiter in conjunction in the long night sky. Also on top of all that, the Ursid meteor shower will peak on the nights of December 21st and 22nd, adding shooting stars to the mix. Don't miss the opportunity to look up into the night sky on this winter solstice and see the grandeur of the Full Moon and the Ursid meteor shower!
Mystic Call is your one stop shop, for your psychic needs!
To top up your Tarot Tokens or if you have any questions or queries, our friendly reception staff are available 8:00 am to 3:00 am GMT on 0333 335 0297 . You must be over 18 years old to use this service which is for entertainment purposes only. You must be the bill payer or have the bill payer's permission. We may send free promotional messages.